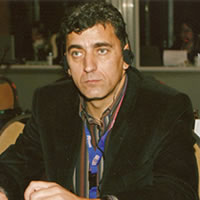 President of SPFCG - Zeljko Janovic
ŽZeljko Janovic was born on January 20, 1963, in Podgorica. He is one of the founders and the first president of the Sports Union of Montenegro.
He was the first to initiate the idea of uniting football players in Montenegro, following the example of Europe, and he established cooperation with FIFPro, the umbrella international organization of professional football players, by which he is authorized representative is in Montenegro. The initiator of the establishment of the Union of Professional Footballers of Montenegro.

1981 – 1990 FK Budućnost, Podgorica
1990 – 1992 FC Salamanca, Spain
1992 – 1994 FC Istres, France
1994 – 1995 FC Penafiel, Portugal
1995 – 1997 FC Gil Vicente, Portugal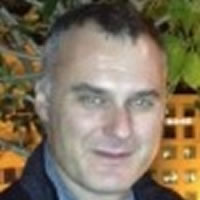 General Secretary - Vlado Krsmanovic
Born on February 13, 1975, in Nikšić. Graduated from the Faculty of Philosophy in Nikšić – Department of English Language and Literature. He graduated from the School of Collective Negotiations at the Clingendael Institute in The Hague, Netherlands. Currently in postgraduate studies at the Faculty of Economics in Podgorica, Department of European Economic Integration. In SPFCG, he has been performing international cooperation activities since the founding of the Trade Union.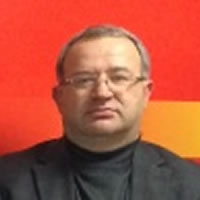 Lawyer SPFCG – PhD Aleksandar Kovacevic
He was born in Cetinje in 1961, where he finished elementary school and high school.
He graduated from the Faculty of Law in Belgrade.
He is the author of more than 40 professional papers that have been published in 18 domestic and foreign journals,
as well as two books.
He is the editor-in-chief of the magazine Advokat (the magazine of the Bar Association of Montenegro).
He is the Deputy Editor-in-Chief of the "Akcionar" magazine.
He is an assistant professor in the subjects Introduction to Civil Law, Real Law, and Inheritance Law.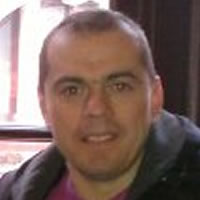 Vice President - Zeljko Damjanovic
Željko Damjanović was born on October 2nd, 1970. He graduated from the High School of Electrical Engineering in Podgorica. He graduated from the Faculty of Physical Education – Faculty of Philosophy in Nikšić in 2005. From 1996 until today, he is a professor of physical education at the "Stojan Cerović" Gymnasium.